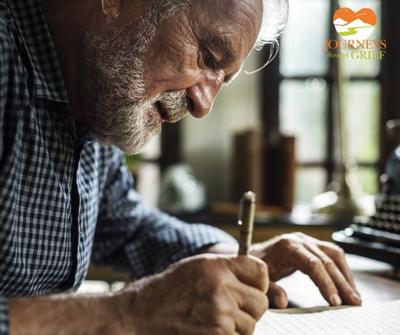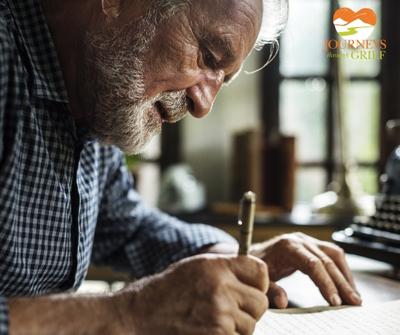 National Handwriting Day – January 23rd
Even in this digital age, everyone's handwriting is unique. It is often as unique as they are. Maybe their writing showed big loops and swirls. Or maybe it is tiny printing, very precise and straight. Whatever it may look like, there is something of that person in the letters and documents they write; we connect their style and its shape to the person who wrote it. It is a part of their identity. For people we love deeply and are close to, we recognize their writing.  
After our person has died, it is not uncommon to come across a note or a signed birthday card and be caught off-guard. It is emotional because we may not be ready to find it or are filled with joy having stumbled across it cleaning out an old box, cabinet, or drawer. We read it and are filled with love brought to the surface of the moment.  
Here are two suggestions for managing your grief that handwriting can help us with.  
Take some paper and a pen and sit down for 5 minutes (literally set a timer if need be – you'll be surprised how fast it goes by). Write your person a brief letter. Tell them what you miss about them. Tell them what you have been doing. Tell them something that you are proud of that you have done since they died. Tell them about the family, your friends, or a new dream you may have for the future. Tell them something that you always wanted to say to them, but maybe didn't. 

Whatever it may be just sit and write it out. You will be very surprised at what you feel when you are done.

 

Take some paper and a pen or use a keyboard and write a note/email/text to someone you care about. Tell them how you feel about them. Offer to them in some tangible words, a gift of your love for them. A powerful positive out of this is that you will have taken an opportunity to tell someone about the deep place they occupy in your life. And when you come to the end of your life, it is one place where regrets won't swirl around you.
And you just might give them something to come across one day as they clean out an old box, cabinet, or drawer.