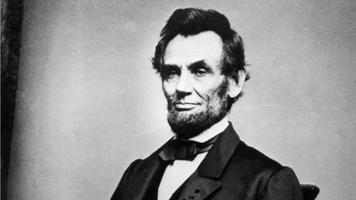 The Sorrow of Abraham Lincoln
One of the greatest presidents in our nation's history experienced moments of sorrow during his life and was able to draw from his experiences to console a longtime friend.
President Abraham Lincoln served from 1861 until he was assassinated in 1865, leading our nation through its darkest moment. A vocal opponent of slavery, he was elected the 16th president shortly before the Civil War began and guided the young nation through its bloodiest conflict to this day.
For someone who is recognized as one of the greatest of our nation's leaders—more than 16,000 books have been written about him, not to mention countless magazine and newspaper articles, journals, and films— his story is one of many trials and tribulations. Although he was a man of great perseverance, Lincoln knew disappointment all too well. Before becoming president, he failed as a businessman, storekeeper, and farmer. He also lost in his first attempt to obtain political office, when he sought the office of speaker, in his first run for Congress, when he sought the appointment to the United States Land Office when he ran for the United States Senate and the nomination for the vice-presidency in 1856.
And Lincoln indeed knew sorrow.  In an article titled "Abraham Lincoln: A Man of Sorrows and Acquainted with Grief," author Harold Ivan Smith discusses Lincoln's "grief grid," a list of 17 family members and close friends who died during his lifetime. The grid also names Lincoln's life losses, including the loss of family pets and livestock.
One of the most painful losses occurred when he was nine, as his mother passed away after a short illness. And even more painful, on February 20, 1862, he lost his beloved 11-year-old son, Willie, just 10 months after writing a powerful message of condolences to the daughter of one of his dearest friends.
William McCullough, whom Lincoln knew from his days as a lawyer, helped organize the Fourth Illinois Calvary and served as its Lieutenant Colonel. McCullough was killed on December 5, 1862, when he led a night charge near Coffeeville, Mississippi. After hearing the news, Lincoln wrote a touching condolence letter to McCullough's daughter Fanny. It read:
"It is with deep grief that I learn of the death of your kind and brave Father; and, especially, that it is affecting your young heart beyond what is common in such cases. In this sad world of ours, sorrow comes to all; and, to the young, it comes with bitterest agony, because it takes them unawares. The older have learned to ever expect it. I am anxious to afford some alleviation of your present distress. Perfect relief is not possible, except with time. You cannot now realize that you will ever feel better. Is not this so? And yet it is a mistake. You are sure to be happy again. To know this, which is certainly true, will make you some less miserable now. I have had experience enough to know what I say; and you need only to believe it, to feel better at once. The memory of your dear Father, instead of an agony, will yet be a sad sweet feeling in your heart, of a purer and holier sort than you have known before."
Lincoln came from a place of having endured the pain of loss to console someone who was quite possibly experiencing grief for the first time in her young life. Whether or not we have previously suffered loss, we can be there for our friends and family during their grief simply by being present and letting them know we're available to listen or help with some of the day-to-day responsibilities such as providing meals, running some errands, and the like. These simple gestures will have proudly positive impacts.